WHOLE HOME
Create the ultimate lifestyle of comfort and convenience throughout your entire Hawaii home with a smart home automation system from Crestron or Savant Systems. Eliminate the need to walk from room to room to adjust shades, lights, temperature, and enjoy music and video in any room you want. When you leave for work in the morning, press the "Away" button to turn off all the lights, lock doors, arm the security system, set the temperature, lower shades, and power down non-essential devices. Entertain with ease not having to run around the home to set lights, shades and music to create the perfect ambiance in your family room or home IMAX private theater.  Whether from an easy-to-use touch screen, remote, customized keypad or mobile device, total smart control of your entire house is always at your fingertips.
COMMON SOLUTIONS
Smart Home Control
Centralized Distribution
Lighting Control
Audio / Video
Security
IT / Telecommunications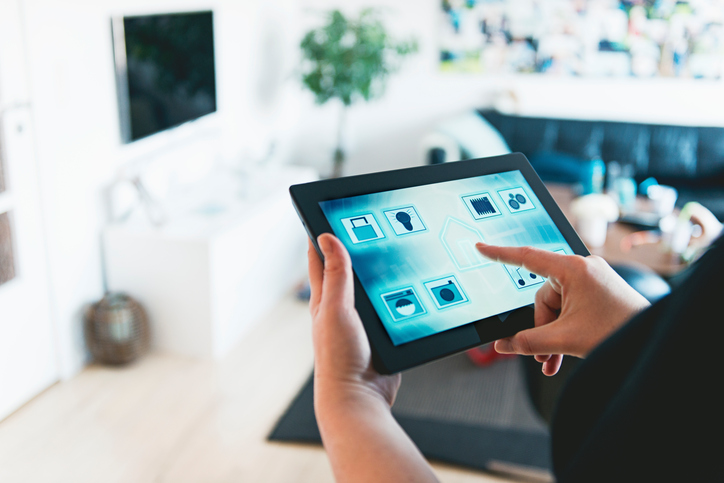 FAMILY ROOM
Transform your family room effortlessly depending on whether you want to relax, play games, read, or watch TV together. With a Crestron System, you can unclutter the coffee table and reduce confusion with the simplicity of a single remote the entire family can use to control everything: TV, music, streaming content, DVD player, lights, shades and temperature. Home entertainment equipment can be concealed so you only see and hear it when you want to and your family room keeps the sense of style you desire.
COMMON SOLUTIONS
Smart Home Automation
Home Media
Lighting Control
Motorized Window Treatments
Hidden Audio / Video
IT / Telecommunications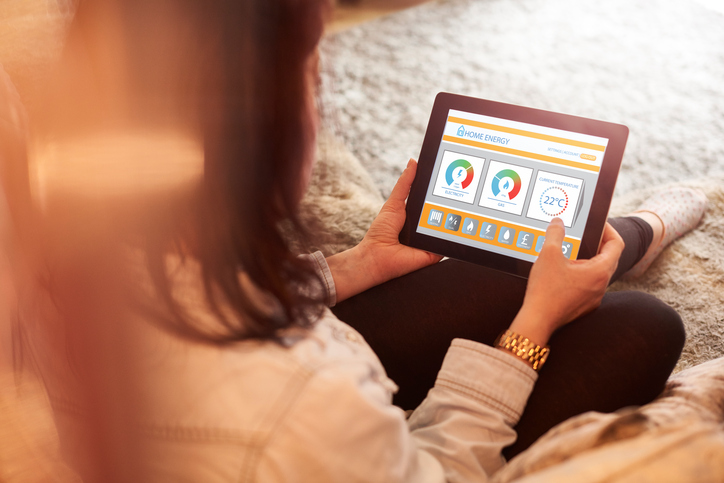 MEDIA ROOM
Some of the most exhilarating surround sound rooms are not home theater systems at all! They're living rooms, family rooms, master bedrooms and outdoor patios that serve dual functions. In fact, almost any room in your Hawaii home can be recreated into a multi-purpose media room, concealing a home theater that only reveals itself at the touch of a button. We can engineer hidden screens and speakers that descend from ceilings, hide inside framed artwork, or rise from specially-designed furniture.
COMMON SOLUTIONS
Smart Home Automation
Home Media
Lighting Control
Motorized Window Treatments
Hidden Audio / Video
IT / Telecommunications
Acoustics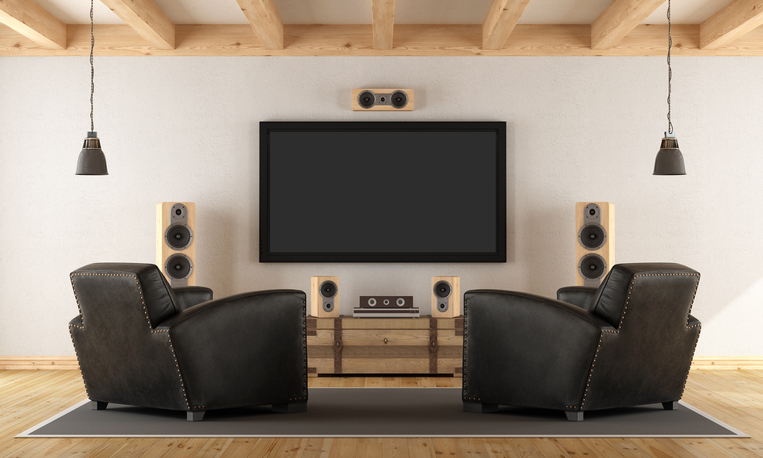 THEATER
Want a real theater experience in your Hawaii home? We can create a dedicated private cinema in which the environment is precisely designed and engineered to provide maximum movie and music enjoyment. Not only that, with a POHAKU Circuit installation, you can even watch movies in your private cinema the day they premiere! Your room is isolated from outside noise with special acoustic treatments and audio is optimized with measured speaker placement. Lighting is also controlled so when you press a single button, the lights dim and the show begins. Press pause and lights dim up so you can get more popcorn and soda. For the best images possible, upgrade to a home IMAX private theater.
COMMON SOLUTIONS
Home Theater System
Home Media
Lighting Control
Motorized Window Treatments
Acoustics
High Performance Audio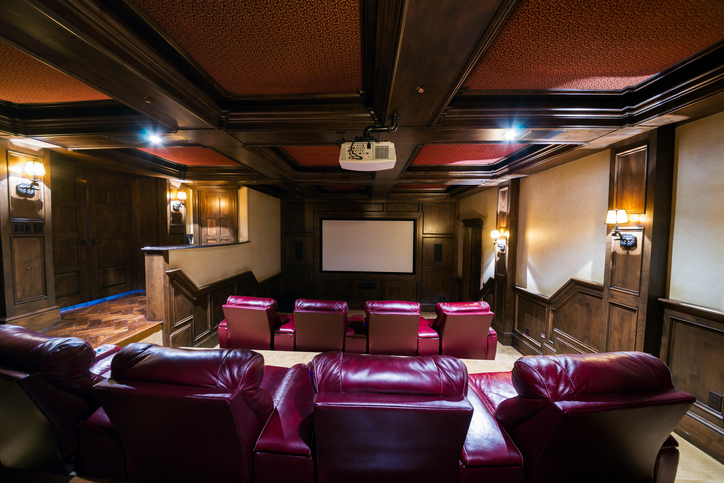 BEDROOM
Passionate about music? Enjoy some upbeat tunes when you shower in the morning. Watch the morning news on your mirror TV when you get ready. Turn your bathroom into a private spa and use a waterproof remote to select relax while soaking in the jacuzzi tub and adjust music volume, lights, temperature and jet speed from a remote. With a Crestron System, you can maximize comfort and convenience by automatically heating your bathroom floors and towel warmer 30 minutes before you get up in the winter.
COMMON SOLUTIONS
Smart Home Automation
Lighting Control
Motorized Window Treatments
Pool / Spa Control
Hidden Audio / Video
Multi-room Music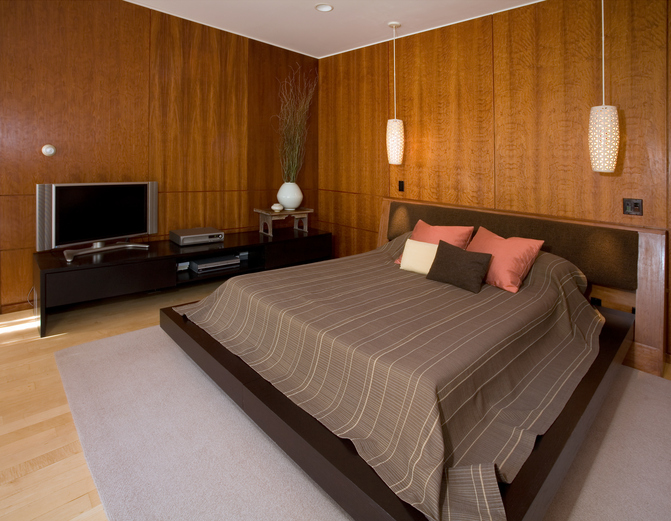 OUTDOOR
It's a beautiful weekend afternoon, why not have ohana and friends over for a barbeque? Watch your favorite sports team and then wind down the evening with some great tunes and perhaps take a dip in the pool or hot tub. There's a wide range of technology solutions built to withstand outdoor elements without compromising performance. Add music, video, and lighting control to make the perfect entertaining space or a personal retreat for relaxing after a long work day. TVs weather the storm and sun while minimizing glare for quality viewing even on a bright day. Outdoor lights automatically adjust at sunset to create ambiance and enhance safety.
COMMON SOLUTIONS
Smart Home Automation
Outdoor Entertainment
Lighting Control
Pool / Spa Control
Security
Audio / Video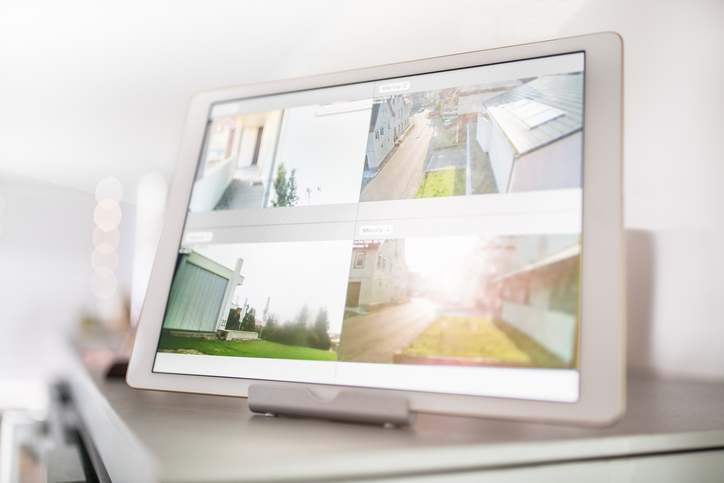 PROFESSIONAL OFFICE
Increase productivity and create a competitive advantage that clients will notice with integrated systems and centralized control. Smart technology improves business operations so owners and facility managers can focus on running a successful company efficiently. Easily set a welcoming environment with one-touch control of lights, temperature, music and video. At opening or closing time it takes just a single press to power everything on/off, arm/disarm security, lower shades and set the temperature. Reduce glare and optimize comfort for staff with motorized window treatments. Keep an eye on things when you're not at the office by receiving alerts or viewing cameras from a smart device whether you're at home or across the globe.
COMMON SOLUTIONS
Smart Building Technology
Audio / Video
Lighting Control
Motorized Window Treatments
Surveillance
Networking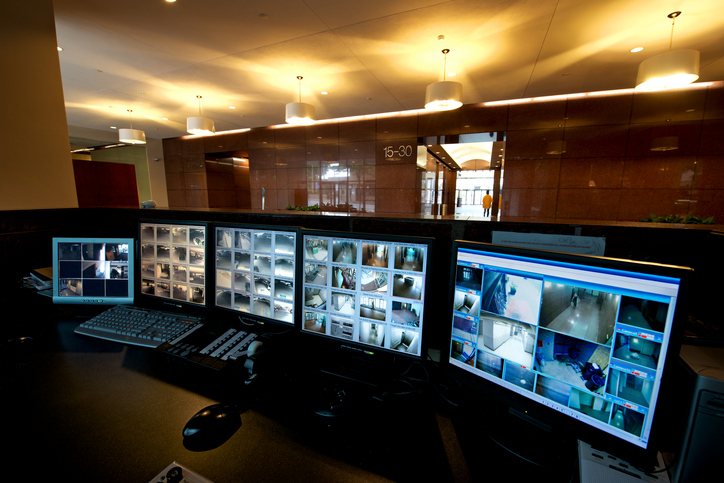 MEDICAL / DENTAL OFFICE
Automate technology in a medical or dental office to save time, create a stress free environment for staff, and enhance patient experience in waiting rooms, procedure and recovery rooms. Increase comfort and reduce energy costs with smart control of lighting, motorized shades, and climate. Enjoy one touch control to adjust lights to a preset based on each procedural requirement. Delight patients with simple control of entertainment during recovery and maintain a soothing atmosphere with music and video easily delivered to waiting areas and bathrooms. Stay in touch with nurses and patients via intercom/paging systems. Create a state-of-the-art simulation lab, training environment, or telemedicine system. Receive security alerts and view cameras after hours from anywhere in the world.
COMMON SOLUTIONS
Integrated Building Control
Audio / Video
Lighting Control
Climate Control
Intercom / Paging
Surveillance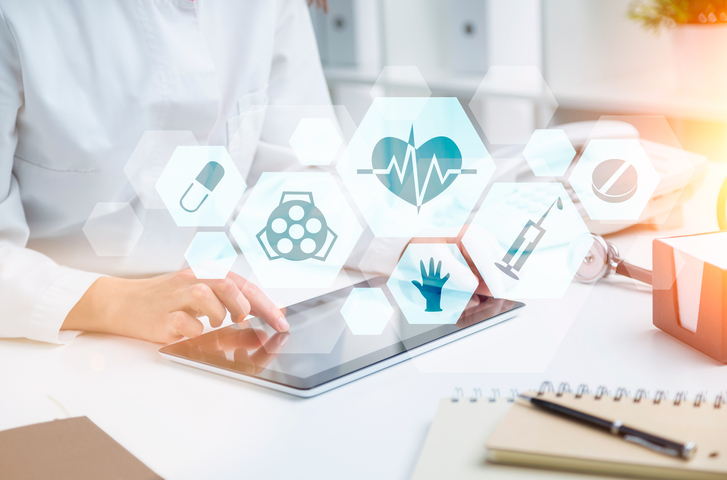 HOTEL / HOSPITALITY
Automation and integrated technology enhances hotel guest experience and is simply smart hospitality business. Set ambiance in common areas with easy control of lights, window treatments, music, video, and HVAC. Team members can intuitively adjust conference rooms, ballrooms, and restaurants with one button press for meeting, presentation, dancing, dinner and more. Delight guests with a customized room experience of smart lighting control, automated drapes, and impressive entertainment that's easy to use. Guests can play music from their smart phone, access concierge service from the TV, and set a personalized wake up setting of drapes opening and the TV turning to their favorite channel. Hoteliers save energy with lighting and climate automatically turning off after check out or in unoccupied rooms. Monitor usage and schedule maintenance from a centralized touch screen.
COMMON SOLUTIONS
Smart Building Technology
Integrated Building Technology
Audio / Video
Lighting Control
Motorized Window Treatments
Energy Management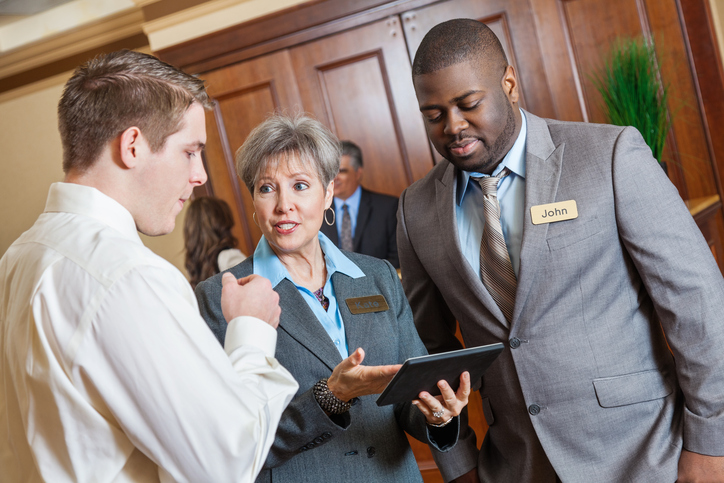 CLASSROOM / AUDITORIUM
Capture Your Audience.  Outfit any classroom or auditorium with a state-of-the-art integrated system sure to captivate your audience.  Designing a smart approach to systems integration in an auditorium requires expert knowledge of how each system communicates with each other, thorough knowledge of devices and applications, and the best approach to achieving the overall objective for the project. Commonly, auditoriums, lecture halls and classrooms rely on great audio/sound systems, projectors, computer/laptop display modes, screens, wireless connectivity, microphones, lighting control, and more…  To communicate effectively from the front of the room, the entire room should be integrated with sufficient technology to support every lecture, presentation, or performance.
COMMON SOLUTIONS
Integrated Building Technology
Audio / Video
Presentation Technology
Interactive Whiteboards
Lighting Control
Acoustics
SMART HOME AUTOMATION
Systems for music, video, lights, climate and security have become more intelligent enabling you to easily operate them from a smart phone, tablet, keypad, or touch panel. Effortlessly listen to your favorite music from any area of your Hawaii home with a single button press or set the lights and shades to create ambiance for entertaining in your open concept kitchen and living area. From your mobile device while at home or away you can view surveillance cameras, unlock the door if your child forgets the key, or adjust the temperature. Smart home technology as part of a Crestron System adds convenience, comfort, and peace of mind. It's pretty cool too! Solutions available for new construction and existing homes.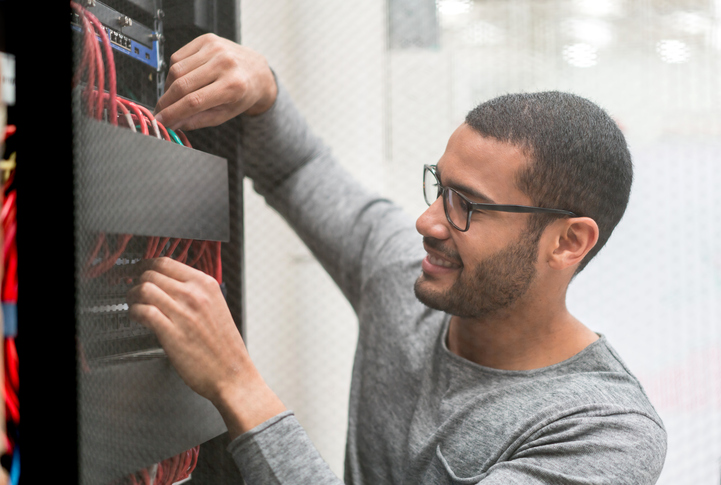 CENTRALIZED DISTRIBUTION
Centralized distribution allows for complete control and connectivity of your home technology for every room, every application and every budget. The power of total integrated control and seamless connectivity all manifest from one centralized hub. Your home's beauty is enhanced with less wall clutter and equipment spread throughout. With Savant Systems, expansion is easy; every room and each smart device is simply another node on the network which is the backbone of the home.
LIGHTING CONTROL
Custom-tailored lighting control allows you to change the mood of any area of your home to suit the occasion. Whether watching TV, dining or entertaining, one press of a button can create the ideal atmosphere you desire. For example, press 'Goodnight' to turn all your lights off or 'Pathway' to light the way downstairs. Smart lighting control also contributes to a safe environment by linking with the security system to turn all lights on if uninvited activity is detected. Lighting control systems save energy. New construction or upgrade – let us create a lighting solution perfect for you.
MOTORIZED WINDOW TREATMENTS
With motorized window treatments you can easily adjust the amount of daylight in your home to increase comfort, save energy, and protect interiors. Motorized shading and drapery transforms harsh glare into soft pleasing light, enhances privacy while preserving exterior views, reduces solar heat gain, provides UV protection of expensive furnishings and artwork, and provides the ability to change daytime into nighttime for restful sleep with the simple press of a button. Clients and designers have hundreds of window treatment fabric and color options available to compliment any décor.
CLIMATE CONTROL
Smart climate control makes it easy for you to set the perfect temperature in your home. Create a comfortable environment by making adjustments from the same touch screen you use to control your lights, shades, and home entertainment system. Monitor and control your thermostats from a mobile device if you left your AC blasting when you left home. Cooling your home can be expensive and our climate control solutions save you energy with programmed settings and integration to a home automation system.
NETWORKING
A network is a home's central nervous system for all communications and control. We'll help lay a solid and reliable foundation that's robust for today's technology and for tomorrow's. We will work with you to find a complete networking solution that satisfies all of your system needs including your TV, telephone, music, security, control system and mobile devices that are connected on the network in a smart home. A high-speed and secure network provides the functionality and protection you desire.
HOME MEDIA
Home media systems today include ultra high definition televisions, architectural loudspeakers and streamlined AV components to give you the best possible sound and video.  Even if the room doesn't allow a complete home theater system setup, we bring together the highest quality audio/video equipment to suit your entertainment needs.  As part of simplifying your digital lifestyle, media servers stream music, movies and TV shows anywhere in your Hawaii home from the internet. From single room, whole-home, or outdoor, our Crestron or Savant Systems home media solutions can be controlled from a remote, touch screen or entirely from your smartphone or tablet.
HOME THEATER SYSTEM
A home theater system is a room in which the environment has been precisely designed and engineered to provide maximum movie and music enjoyment. Special acoustic treatments isolate the room from outside noise, and measured speaker placement optimizes the audio. With a POHAKU Circuit subscription you can even enjoy movies the day they premiere. Room lighting is controlled, as well, in order to ensure the best picture delivery from high-definition, properly calibrated projector. For larger-than life images we can also install a home IMAX private theater.
MULTI-ROOM MUSIC
Audio distribution systems send music to any room in your Hawaii home via a central processor or matrix switcher. The days of a volume knob on the wall are long gone. Control of your music is simple and intuitive by means of a touch panel, keypad, handheld RF remote, iPad® or similar Wi-Fi smart device. Whether the speakers are placed in the walls, ceiling, bookshelves, shower or pool, they can be designed to aesthetically blend in to minimize visual impact. In fact, if you can't get wires to a location, no problem. We have wireless solutions that enable you to enjoy your music from anywhere. You'll need fewer components since a single music server or a Pandora station from your smartphone can be shared in one, several, or all the rooms of your home.
OUTDOOR ENTERTAINMENT
Outdoor living spaces have become an extension to our homes and there are now a wide range of technology solutions built to withstand the elements without compromising performance. Add music, video, and lighting control to make the perfect entertaining space for family and friends or create a great spot for a much needed personal respite from the everyday. Enjoy superior sound from speakers that blend into your landscape and watch your favorite sports team or movie on a flat screen TV that not only weathers the storm and the sun, but minimizes glare for quality viewing even on a bright day. When the sun goes down, set your outdoor lights to create ambiance either automatically or with a single press of a button.
VIDEO
We navigate through the myriad of options available for TVs, video displays, projectors and screens to find the best solution to create your ultimate viewing needs in any room of your Hawaii home, even outdoors. Enjoy watching your favorite movie, sports, or TV show and not feel overwhelmed about knowing the latest video buzz words like Ultra HD, 4K, LED, Smart, 3D, etc. We'll make it easy for you to understand what content is available for any budget from cable providers to luxury POHAKU Circuit subscriptions. We then help you choose the best equipment for the application whether it's family time, high performance home cinema, entertaining or playing games.
HIDDEN AUDIO VIDEO
Stay true to the aesthetic vision of your space by blending your home technology with the architecture and décor. Home entertainment can be seen and heard only when you want it to with hidden speakers, concealed video displays, mirror TVs, and flush-mount controls. Keep counters clear in your industrial chef's kitchen and the beautiful design, and not the wires, speakers and TV. Let your artwork be the focal point in your living room and all those electronic boxes and wires can be out of sight or in a separate equipment room.